Microneedling
The gold standard of professional micro-needling!
Promote skin repair and reduce the appearance of aging, wrinkles, scars, & stretch marks with Dermaroller® Collagen Induction Therapy, licensed by Health Canada.
Beware of imitations.
The eDermaStamp® by Dermaroller® is the original device of it's kind. It is the one and only certified medical grade micro-needling device that promises the safest and most precise treatment, fast healing, and unparalleled results.
YOUNGER LOOKING SKIN
When it comes to minimally invasive treatments, Micro-needling Collagen Induction therapy with the eDermaStamp® by Dermaroller® is clinically proven and is perhaps the most successful treatment available for the common signs and symptoms of aging such as wrinkles, loss of skin volume, and crepey skin. The eDermaStamp® by Dermaroller® micro-needling treatment is even proven to minimize scars and stretch marks. The eDermaStamp® by Dermaroller® therapy triggers the body's spontaneous healing process, stimulating cell proliferation and causing the formation of new collagen. This results in a thicker, more supple, cellular matrix. Results: visibly younger looking skin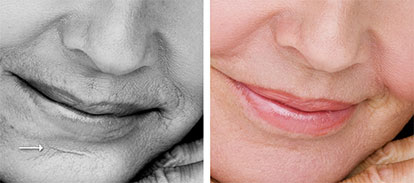 Treat Scars & Stretch Marks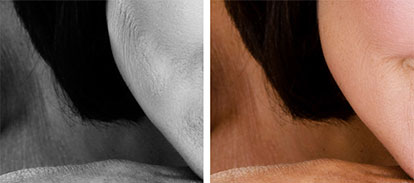 Improve Skin Texture & Thickness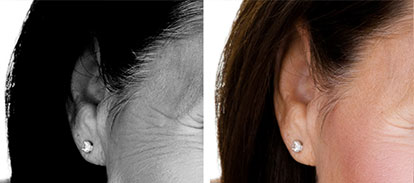 Tighten & Tone Skin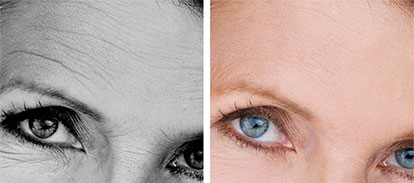 Reduce Wrinkles
HOW DOES IT WORK?
The eDermaStamp® by Dermaroller® causes minimally invasive precision micro-injuries of the epidermis and dermis, without causing open wounds or ablative damage. The puncturing channels close after a short time and these micro-injuries trigger the body's wound healing cascade, which induces an increased collagen production in the treated skin. The eDermaStamp® by Dermaroller® triggers the construction of new tissue by stimulating healthy cell regeneration in precision-targeted areas that show the signs of aging. It effectively reduces wrinkles, tightens and thickens the skin, and – perhaps most impressively – fills and smooths scars.
BENEFITS
Reduce Wrinkles
Tighten & Tone Skin
Treat Scars & Stretch Marks
Improve Texture & Thickness