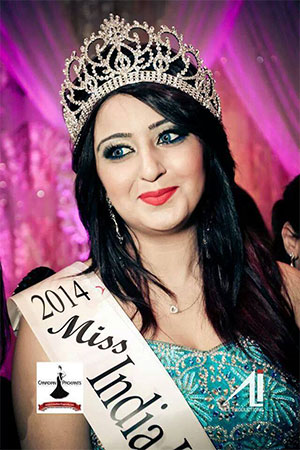 Miss India Worldwide Canada 2014 is a pageant that celebrates and promotes Canadian beauty and talent. It provides a platform for young woman to represent Canada on an international level among forty other countries worldwide.
The Grand Empire Banquet and Convention Centre was the place to be on Friday February 21st and the venue was exactly that – grand. Hundreds of people came to show their support to the twelve contestants one of whom was Kajol Panchal.
Kajol graced the stage with sheer beauty, confidence and intelligence. Her perseverance, her glamour, her dedication and her support system (Rakesh, Rita & Kunal) was what led her to being crowned Miss India Worldwide Canada 2014.
It was a challenging decision for the judges to make as all of the contestants were spectacular in their own way; however Kajol Panchal was the one that shined the brightest that evening. Just a week before Kajol was also crowned Miss Bollywood 2014. Her title will be won with pride and dignity.
Kajol Panchal will be embarking on her journey to represent Canada at the Miss India Canada pageant held in Dubai this June. We wish her the very best of luck and look forward to following her appearances in the community as she continues to be a role model for today's youth.